24 Aug, 2018
The vice president of the ISCA Kenichi Hosokawa is visiting Belarus.
INTERNATIONAL SPORTS CHANBARA ASSOCIATION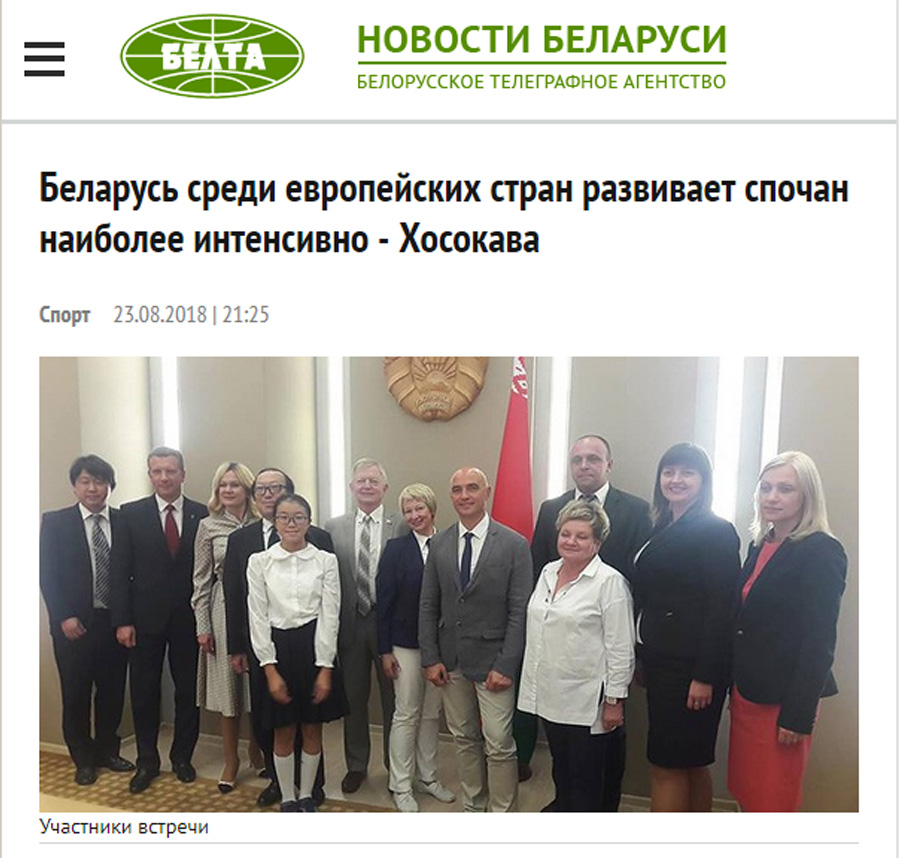 The vice president of the International Sports Chanbara Association Kenichi Hosokawa met with the former Ambassador to Japan Sergei Rakhmanov, parliamentarians and officials of the sports bureau.
This news has been posted on BELTA (electronic version).
BELTA