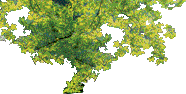 Head Office official site



Video & Photo Gallery
The International
Sports Chanbara
Association
What's New !
11 DEC.2006 update


The Events





FAQs



Designed by Thread Co,.Ltd.
















[The Organization]

Sports Chanbara, called by it's nickname "Spochan", was born when a pamphlet was published in 1971(Showa 46) by Tetsundo Tanabe: the originator and current president.
The theme of the pamphlet was The techniques developed essentially from self-defense.
The disciples were reared. And after two years, in 1973 the All Japan Goshindo Federation was inaugurated.
Small scale competitions were held and informative activities were carried out.
Now, the number of playing members has reached three hundred thousand, officially recognized instructors are about four thousand.
Sports Chanbara is being coached from Hokkaido to Kokinawa.
Each association in various areas is becoming increasingly competent and holding their own competitions.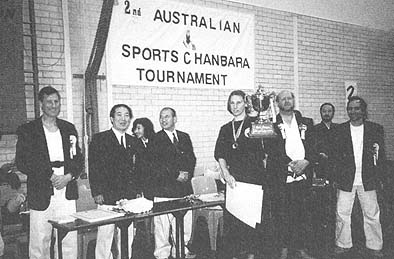 In foreign countries, the number of playing members have increased year by year.
In America, France, Australia, Egypt, Italy, Taiwan, Singapore, Ukraine, Latvia, Germany, England, Korea, Russia, Egypt, many competitions have been held.
Propagating activities are making steady progress. And The All Japan Championship, the big event of the Association has been held thirty years and The World Championship in Japan has been held around August for the last seventeen years.
A junior high school student has also won the Championship in the past.
This sport is interesting in the fact that adults do not necessarily win the game.
English translated by Hideichi Takano
---
Copyright(C) The International SPORTS CHANBARA Association